Tech Mahindra hiring For Quality Assistant Manager- Compliance
Tech Mahindra hiring For Quality Assistant Manager- Compliance
Tech Mahindra hiring For Quality Assistant Manager- Compliance
url to apply- https://www.naukri.com/job-listings-tech-mahindra-hiring-for-quality-assistant-manager-compliance-tech-mahindra-ltd-bengaluru-bangalore-7-to-12-years-080221002392?src=sortby&sid=16127738987481180_1&xp=2&px=1
tech mahindra ltd3.6(10406 Reviews)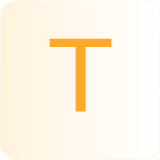 7 - 12 years
Not Disclosed
Job description
Interacts with clients as Single Point of Contact for all compliance related issues
Responsible for Process level ticket fraud and compliance and SOW compliance for the account
Responsible to implement a framework for structured risk assessment to uncover risks and vulnerabilities pertaining to of process and policy compliance and SOW
Establish a control plan which includes heuristics and sampling techniques to ensure adequate detectability to cover all risk areas.
Set up and drive zero tolerance policy for the account.
Publish weekly and daily compliance dash boards
Delivers process improvement projects targeting improvement of compliance controls using structured process improvement techniques (Lean, Six sigma, PDCA etc.)
Works with the site/client team in upholding compliance in all organizational standard procedures and policies (i.e. Model of Excellence, InfoSec, Physical Security, Visitor Processing, operational processes, business reviews, etc.)
Ensures compliance to requirements related to QMS and ISMS within the account
Co-ordinates quality related audits both internal as well as external including client audits
Handles a team of Compliance analysts
Supervise execution of transactional compliance audits to high accuracy targets and positions compliance monitoring as a leading indicator of operational and SOW risks
Create SOW awareness for the associates/TL/Manager
Applicants Specifications & Qualification:
Graduation (any discipline) with 5-8 years of overall experience with primary experience in tech support/telecom processes/retail
Deep domain understanding of risk management, compliance techniques and tools
Certified internal auditor for ISO 9k and ISO 27k
Lean Six Sigma Green Belt certified with at least 2 projects lead individually.
Experience with structured process improvement methodologies, including but not limited to Lean
Strong business acumen and the ability to develop and deliver rigorous analysis to quantify business case scenarios, options and risks
Demonstrate excellent communication skills; ability to present ideas and solutions in a logical and articulate manner with the self-confidence to work with Senior Executives
Ability to work within challenging environment with tight delivery timelines
Out of the box thinker to develop tools and processes for best utilization of resources.
Ability to manage Internal and external clients;
Highly assertive with Strong conflict management skills.
Ability to manage team of TLs and QAs
Self-motivated Team player
Excellent skills on Excel/Quality Tools / Data Analysis /Analytical Skills / Reporting.
RoleAssistant Manager/Manager-(NonTechnical)
Industry TypeBPO, Call Centre, ITeS
Functional AreaITES, BPO, KPO, LPO, Customer Service, Operations
Employment TypeFull Time, Permanent
Role CategoryBack Office/Web/Transaction Processing
Education
UG :Any Graduate in Any Specialization
Key Skills
Process Improvement ProjectsGreen BeltExcelAudit ComplianceQMSTLLean Six SigmaOperationsRisk ManagementAuditing