Urgent hiring For Sr. Process Excellence Lead Il MattsenKumar
Urgent hiring For Sr. Process Excellence Lead Il MattsenKumar
Urgent hiring For Sr. Process Excellence Lead Il MattsenKumar
URL to Apply- https://www.naukri.com/job-listings-urgent-hiring-for-sr-process-excellence-lead-il-mattsenkumar-mattsenkumar-services-pvt-ltd-gurgaon-3-to-8-years-050121001524?src=jobsearchDesk&sid=16103865552009963_11&xp=15&px=3
MattsenKumar Services Pvt. Ltd3.7(138 Reviews)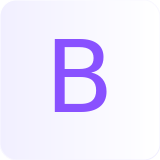 3 - 8 years
₹ 2,25,000 - 4,50,000 P.A.
Job description
Job Description- Process Excellence Team
ROLE AND RESPONSIBILITIES
Will be responsible to Identify & deliver on the project/ program goals in line with business objectives while
closely working with the clients.
Accountability includes driving the project through various phases of the project that includes
instructing cross-functional & partner teams in adapting to and understanding improvement
processes
Work closely with assigned project managers & cross-functional teams, to plan and develop
scope, deliverables, required resources, work plan, impact and timing for new initiatives
Preparation of weekly, monthly project scorecard reports & dashboards with callouts.
Partner with teams to identify NVAs through value stream mapping, business & analytical
skills, highlight, drive & implement improvements in process & product efficiency, productivity
& utilization.
Required to interpret client needs and requirements, translate concepts into practice, identify process
improvement opportunities, and quantify results and trends.
Work with business functions to develop and implement data gathering techniques to identify and rank
opportunities for continuous improvement
Bring in expertise insights of best practices followed in the Ecommerce by other players and adapt or implement them.
Promote Innovation and drive measurable benefits for seller facing operations
Process design and re-engineering using known tools & techniques (Visio, Lucid chart)
Act as a subject matter expert for the business/operations working with external bodies: quality, training,
product, tech, ops, legal, to influence decisions.
Develop and maintain expert knowledge of the business/operations together with knowledge of the
business environment and process excellence concepts, methodologies and tools to identify root cause &
reduce escalations from various channels
REQUIRED PROFILE
Any Graduate in Any Specialization, Graduation Not Required
Should have work experience in Process Improvement, process design & redesign
Preferably with E-commerce experience,
Added advantage- Experience in logistics [ understanding of order processing, returns, supply chain]
and payment related domains [ understanding of concepts like TDS, GST etc] , Handled
E-commerce/logistics operations
Immediate Joining and should be comfortable working at a Bangalore location.
Possess good problem Solving, Advance Excel, PowerPoint skills
Should have handled Improvement projects. Comfortable in working with fast timelines
Excellent verbal and written communications skills
Six Sigma Green Belt/Yellow belt Certified/Trained (Optional)

PREFERRED SKILLS
Advance Excel,Problem Solving,SOP designing, redesigning, Project Management,Automation,Process
improvement, PowerPoint, Content Management, Six Sigma (Optional)
Should be comfortable with rotational shift & 6days working.
Salary- upto 50k Gross.
Interested candidate can share their resume at - puja.kumari@mattsenkumar.com
RoleAssociate/Senior Associate -(NonTechnical)
Industry TypeBPO, Call Centre, ITeS
Functional AreaITES, BPO, KPO, LPO, Customer Service, Operations
Employment TypeFull Time, Permanent
Role CategoryBack Office/Web/Transaction Processing
Education
UG :Any Graduate in Any Specialization
Key Skills
Project HandlingSix SigmaProject ManagementQualityTeam LeadingProcess Design