Hiring Information Security Risk and Audit Professional
Hiring Information Security Risk and Audit Professional
Hiring Information Security Risk and Audit Professional
url to apply- https://www.naukri.com/job-listings-hiring-information-security-risk-and-audit-professional-diebold-nixdorf-india-private-limited-hyderabad-secunderabad-8-to-12-years-010321002132?src=sortby&sid=16145891723176260_1&xp=2&px=1257 Reviews)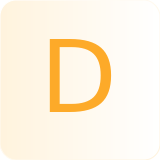 8 - 12 years
Not Disclosed
Job description
Expect more. Connect more. Be more at Diebold Nixdorf. Our teams automate, digitize, and transform the way more than 75 million people around the globe bank and shop in this hyper-connected, consumer-centric world. Join us in connecting people to commerce in this vital, rewarding role.
Position Overview
The Customer Security Analyst will be responsible for managing the security related aspects of customer accounts, to ensure that Diebold Nixdorf is compliant with contractual, regulatory, and industry requirements and standards. This position will be responsible for maintaining a detailed understanding of all security requirements related to the assigned customer accounts, and working with account teams, subject matter experts, and additional security personnel to develop, implement, and maintain an appropriate control environment to meet such obligations. The Customer Security Analyst will also be responsible for leading assessment and audit activities performed by the customer(s) and/or designated third-parties intended to validate Diebold Nixdorfs controls and compliance, including attending meetings with customers and auditors as a subject matter expert, coordinating evidence requests, and driving projects through completion for identified issues.

You are responsible to:
Coordinate all security related aspects of customer requirements
Maintain detailed understanding of relevant contractual, regulatory, and industry obligations and standards
Perform regular control and gap analysis activities to determine Diebold Nixdorfs adherence to relevant security obligations
Track all gaps and issues from identification through remediation or acceptance in coordination with Information Security Risk Management team
Serve as main point of contact for all assigned customer security questions, concerns, and discussions
Annually update the Customer Compliance Due Diligence document
Annually update repository of approved customer responses in consultation with various stake holders
Participate and review Information Security Policies and map to customer security policy requirements
Participate in daily, weekly, and monthly calls
Participate in and potentially lead customer audit and assessment activities to verify control compliance
Participate in audit activities including but not limited to SOC2, INTERAC, PCI PIN, and third-party risk assessment. Relevant activities may include coordinating internal meetings with subject matter experts ahead of audit kick-off to provide guidance and explanations, collecting evidence, facilitating onsite audit activities, drafting responses to identified issues, and helping to driving remediation activities
Consult on security related incidents relevant to the services Diebold Nixdorf provides and their potential impact to DN customers
Stay informed and educated on current and potential security threats and attacks
In coordination with appropriate technical security experts, analyze attacks, threats, and incidents to determine if they impact the customer, to what degree, and provide guidance on how to address concerns
Communicate directly with customer points of contact as necessary to ensure correct information is being distributed in a timely and efficient manner
Coordinate with Diebold Nixdorf partners, third-party service providers, and subsidiaries to help drive an appropriate control environment
Qualifications:
Bachelors degree or equivalent
Six or more years of experience in security, audit, risk management, IT, or other relevant field experience
3+ years of progressive experience in assessing and/or implementing security controls
One or more Professional Security or Risk certification preferred (CISA, CRISC, CISM, CISSP, etc.)
Strong written and verbal communication skills, and demonstrated ability to build relationships with internal and external parties
Preferred Qualifications
Knowledge of security frameworks and regulations such as ISO 27001/27002, PCI, COBIT, NIST, INTERAC, GLBA, GDPR
Why should you join Diebold Nixdorf?
Brightest minds + technology and innovation + business transformation. The people of Diebold Nixdorf are 23,000+ teammates of diverse talents and expertise in more than 130 countries, harnessing future technologies to deliver personalized, secure consumer experiences that connect people to commerce. Our culture is fueled by our values of collaboration, decisiveness, urgency, willingness to change, and accountability.
Diebold Nixdorf is an equal opportunity employer and we value diversity at our company. We do not discriminate on the basis of race, religion, color, national origin, gender, sexual orientation, age, marital status, veteran status, or disability status.
** To all recruitment agencies: Diebold Nixdorf does not accept agency resumes. Please do not forward resumes to our jobs alias, Diebold Nixdorf employees or any other organization location. Diebold Nixdorf is not responsible for any fees related to unsolicited resumes**

RoleProject Lead
Industry TypeIT-Software, Software Services
Functional AreaIT Software - Network Administration, Security
Employment TypeFull Time, Permanent
Role CategoryProgramming & Design
Education
UG :Any Graduate
PG :Any Postgraduate
Key Skills
CismCisaCobitISO 27001Information SecurityNistCisspRisk ManagementGdprCrisc