Senior Quality Executive
Senior Quality Executive
Senior Quality Executive
url to apply- https://www.naukri.com/job-listings-senior-quality-executive-vijaya-diagnostic-centre-p-ltd-hyderabad-secunderabad-3-to-6-years-040221002340?src=sortby&sid=16124507822382402_2&xp=11&px=1
Vijaya Diagnostic Centre P. Ltd.3.8(171 Reviews)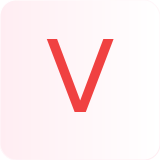 3 - 6 years
Not Disclosed
Job description
Roles and Responsibilities
Co-ordination with the HOD-QAD and Deputy Quality Manager in developing the QMS for the laboratory services of Vijaya Diagnostic Center.
To monitor the compliance and continues implementation of the QMS requirements in VDC-main lab (HMNR), and labs located at location-2(Habsiguda) and location 3 (Dilsukhnagar), Satellite labs and (out side of Hyderabad) and collection centers.
To verify the maintenance of management and technical records.
To conduct routine process audits and internal audits for continual improvement.
To ensure that there are procedures to control all the documents & information that forms quality documentation.
To participate actively in the process of internal & external audits of both managerial and technical elements of the system at all VDC testing Laboratories based on NABL 112, ISO 15189:2012 and ISO 9001:2015.
Monitor compliance to scheduled training, inductions, EQAS/ILC planner, equipment calibrations, SOPs reviews, Method verifications.,etc.
Handling of complaints.
To assist the HOD-QAD/QM in conducting MRM as per QMS.
To verify the calibration status of equipment including calibration certificate and maintenance records.
Impart training as and when required in quality systems, in house calibration of Centrifuges and Micro pipettes.
To prepare Quality system procedures as & when required and control the documents.
To review Quality Indicators data.
To issue logbooks and records.
To evaluate feedback forms such as customer feedback, clinician feedback and corporate clinician feedbacks.,etc.
To evaluate routine non conformity, complaints, IQC data, IQA reports and QI data.,etc.
To release e-documents through Zoho link.
Handling of EQAS samples as and when required.
Imparts the training to the newly recruits.
Implementation of Archival procedure across VDS.
Desired Candidate Profile - MBA or MHM with 4yrs of work experience in NABL or NABH
Interested candidates can contact on : G.Praneetha-9100445367(10am-7pm)
Mail ID- praneetha.ghandham@vijayadiagnostic.in
RoleAdministration Services/Medical Facilities
Industry TypeMedical, Healthcare, Hospitals
Functional AreaMedical, Healthcare, R&D, Pharmaceuticals, Biotechnology
Employment TypeFull Time, Permanent
Role CategoryMedical Professional
Education
PG :MBA/PGDM in Hospitality Management
Key Skills
Quality ManagementNABLAuditing
ISO 9001QMSExternal AuditMRMQuality SystemsProcess AuditQuality Documentation