Assistant Manager/ DY manager - Utility (at Plant Location) - Be / DME
Assistant Manager/ DY manager - Utility (at Plant Location) - Be / DME
Assistant Manager/ DY manager - Utility (at Plant Location) - Be / DME
url to apply- https://www.naukri.com/job-listings-assistant-manager-dy-manager-utility-at-plant-location-be-dme-finolex-industries-limited-pune-10-to-15-years-240221001844?src=sortby&sid=16141807969713188_2&xp=10&px=1
Finolex industries limited4.0(75 Reviews)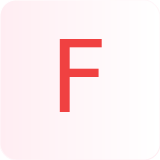 10 - 15 years
Not Disclosed
Job description
KEY RESULT AREAS
1 To ascertain maximum availability of utilities to support production targets.
2 Ensure Improvement Equipment Reliability
3 Operate utility section viz: chilling capacity, air compressor etc. in a cost effective way.
4 Ensure proper Implementation of cost effective maintenance solutions to control maintenance
budget concern for utility section.
5 Ensure compliance of Health, Safety, Environment,
6 Ensure proper Maintenance effective spare parts management
7 Ensure proper corrective and preventive actions are taken
MAJOR ACTIVITIES
1 Coordinating with Operations dept. to identify priority of daily, periodic, scheduled maintenance
activities, breakdowns, etc.
2 Maintenance planning to ensure timely completion of the jobs, to avoid any downtime.
3 Prepare and follow main. schedules, PM, lubrication, etc. of air compressor & chilling unit.
4 Follow safe work permit system.
5 Response to emergency requirements, attend breakdowns urgently.
6 Judge the spare parts requirements, raise PRs related to Utility section.
7 Follow up with Purchase Dept. for material procurement, technical evaluation of bids,
recommendations.
8 Inspection of materials on receipt, sign inspection reports.
9 Material issue for maintenance jobs, monitor consumption, review of minimum stocks, advise
on make-up, inventory control, etc..
10 Prepare annual maintenance budget, keeping required data, monitoring and analysis of
consumptions periodically of utility equipment..
11 Prepare Capex plan, review the requirements and take procurement action.
12 Planning and implementing various schemes on cost reduction like development of low cost
spares /import substitute.
13 Failure analysis, breakdown reports, recommendations for improvements, etc.
14 Keep record of breakdowns, history sheets of equipment's, and plan maintenance accordingly.
15 Identify areas of frequent problems and study for the solutions in utility section.
16 Compliance of ISO 9001 &14001 activities.
17 keep all relevant record of process & domestic water consumption.
Knowledge
1 Knowledge on piping design, operating specification.
2 Various engineering standards.
3 Knowledge on ISO 9001 & 14001 requirement Knowledge of SHE functions, Corrosion & M.O.C.
Level of Physical fitness(eyesight, hearing capacity etc.) - Should be fit to execute all jobs
Skills
Functional
1 skilled in SAP
2 Trouble shooting utility operation.
Soft / Behavioural
1 Customer Focus
• Understand Customer Needs, Work with Solution Mind-set for Win - Win (outcome),
• Build - Nurture Relationship
2 Result Focus
• Set Goals
• Drive Self and Others
• Monitor Outcomes
3 Initiative
• Own It (sense of ownership) and Be proactive (urge to act voluntarily)
4 Influence
• Comprehend Situations to Communicate Rationally
• Persuade to get a Buy-in
5 Collaborate
• Break Silos (come out to come together)
• Appreciate Diversity (and synergy
• Inter-Personal Skills
RoleProject Manager-Production/Manufacturing/Maintenance
Industry TypeChemicals, PetroChemical, Plastic, Rubber
Functional AreaProduction, Manufacturing, Maintenance
Employment TypeFull Time, Permanent
Role CategoryProduction/Manufacturing/Maintenance
Education
UG :Diploma in Mechanical
PG :PG Diploma in Mechanical
Key Skills
UtilityEnvironment Health SafetyCost EffectiveSpare PartsProductionAir CompressorMaintenanceSpares Management