Senior Office / Assistant Manager Electronics/Electrical Engineer
Senior Office / Assistant Manager Electronics/Electrical Engineer
Senior Office / Assistant Manager Electronics/Electrical Engineer
URL to apply- https://www.naukri.com/job-listings-senior-office-assistant-manager-electronics-electrical-engineer-exide-industries-ltd-pune-mumbai-7-to-10-years-050121604229?src=jobsearchDesk&sid=16105362810701669&xp=6&px=1
EXIDE INDUSTRIES LTD4.0(854 Reviews)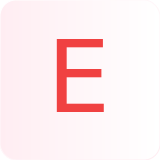 7 - 10 years
₹ 5,50,000 - 8,50,000 P.A.
Job description
Roles and Responsibilities
To maintain all Machinery and Equipment, mainly PLC in MC Plant,J/f Plant, Operation Maintenance of Engineering services, Comply all the Pollution requirements.
To Schedule and Implement Preventive, Predictive and breakdown Maintenance in MCA Plant,J/F Plant and Engineering Services.
Minimize the breakdown and Wastages; Improve the machine availability status, No violation in Pollution requirements.
Improvement in machine availability.
Scheduling & Implementation of Preventive and Predictive Maintenance.
Reduction in breakdown percentage.
Attend Mech. breakdown maintenance and its root cause analysis.
Reduction in Mean Time To Repair of machineries and Improvement in Productivity.
To maintain Mech. critical spare parts and minimum inventory.
Safe operation and Improvement in the efficiency of the system.
Training of subordinates.
Reduction in consumption of Power, fuel & Water.
Planning and Implementation of Energy conservation activities.
Improvement in productivity, MTBF and Quality of the Product.
Machine Improvements plan and its Implementation.
Safe working and healthy environment
5S and Housekeeping.
Maintain the R & M cost within the budget.
Budgeting and maintaining of Mech. Maintenance & Repair cost.
Desired Candidate Profile
IATF,QMS, customer specific system compliance & meeting statutory requirements.
Reduction in cost of Repairs & Maintenance by taking various cost reduction measures to achieve the target
Rational use of manpower & managing machineries breakdown in shifts.
Implementation of Preventive Maintenance schedule & ensuring spares availability
Ensuring involvement of operatives in various CFTs and Training of operatives
Coordinate with Production to maximize the machine uptime
Ensuring the basic condition of Plant & Machines by maintaining 5S in department
Implementation of PM Pillar activities.
High standard of safety in Factory, ensuring work permit for relevant job & zero accident.
Perks and Benefits
RoleService/Maintenance Engineer
Industry TypeAutomobile, Auto Anciliary, Auto Components
Functional AreaProduction, Manufacturing, Maintenance
Employment TypeFull Time, Permanent
Role CategoryProduction/Manufacturing/Maintenance
Education
UG :B.Tech/B.E. in Electrical, Electronics/Telecommunication, Automobile
Key Skills
MTBRBreakdown MaintenancePredictive MaintenancePreventive MaintenancePLCEnergy ConservationPlant EngineeringRepairIATF requirmentsMTBF