Information Security Auditor
Information Security Auditor
Information Security Auditor
URL to Apply- https://www.naukri.com/job-listings-information-security-auditor-eclinicalworks-india-pvt-ltd-mumbai-2-to-7-years-070121010065?src=jobsearchDesk&sid=16103728578098142_4&xp=12&px=1
Eclinicalworks India Pvt Ltd3.8(284 Reviews)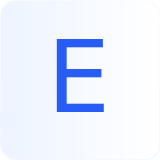 2 - 7 years
₹ 2,50,000 - 7,50,000 P.A.
Job description
Key Roles and Responsibilities
• Responsible for developing and maintaining the IT Audit for self-assessment, Risk Assessment at the departments under the oversight of the Team lead; including identifying areas where business units should consider additional investment and areas internal audit should focus.

• Conduct audits in performance of IT audits and reviews of systems, applications, and IT
processes. Prepare and report results to Team Leads and Audit Committees. These include.
Perform pre- and post- implementation reviews of system implementations or enhancements.
IT security audits (e.g. network, operating system, and data center), including evaluating if security vulnerabilities are properly identified and mitigated. Coordinate the scope and performance of these reviews with business units and external security experts.

• Evaluate information general computing controls and provide value added feedback. Test
compliance with those controls. Coordinate with ISO 27001, HIPPA, EHNAC, PCI, HITRUST and
IT teams as applicable.

• Perform various other reviews of IT management policies and procedures such as change
management, business continuity planning/ disaster recovery and information security to ensure
that controls surrounding these processes are adequate.

• Develop, build & implement tools to analyze data to improve audit efficiency and effectiveness,
(including for risk assessments). Ultimately be a source for analytics that business units adopt to provide business insights or for continuous auditing.

• Conduct regular audits internally within the teams in operational / functional audits.
Desired Candidate Requirements :
Prior position in IT Governance/IT Audit internal audit or external auditing firm would be additional benefit with minimum 2 years of experience.
Certified ISO 27001:2013 LA is a mandate.
Bachelors Degree required; Master's Degree preferred
Must be able to excel in very high paced high stress environment
Outstanding interpersonal and communications skills; ability to communicate effectively with
technical and non-technical audiences.
Excellent teamwork skills
Sound knowledge of internal auditing, internal controls, risk management practices and methods.
Comprehensive understanding of internal control environments within the IT function.
Expert in Office 365, MS Office and knowledge of any IT auditing tools
Perks and Benefits
Best in the Industry !
Interested Candidates who meet the above mentioned requirement, Please E-mail their updated resume :
HR - Glisten George
Email ID : glisten.george@eclinicalworks.com
RoleOther
Industry TypeIT-Software, Software Services
Functional AreaOther
Employment TypeFull Time, Permanent
Role CategoryOther
Education
UG :Any Graduate in Any Specialization
PG :Post Graduation Not Required, Any Postgraduate in Any Specialization
Doctorate :Any Doctorate in Any Specialization, Doctorate Not Required
Key Skills
IT AuditInternal AuditSecurity Auditsecurity internal auditComplianceRisk AssessmentISO 27001Business Continuity PlanningInformation Securitysecurity risk managementAuditingIT Security