Software Quality Assurance-Engineer II
Software Quality Assurance-Engineer II
Software Quality Assurance-Engineer II
Url to apply- https://www.naukri.com/job-listings-software-quality-assurance-engineer-ii-fico-bengaluru-bangalore-in-bangaloreti-3-to-6-years-140121500555?src=jobsearchDesk&sid=16108201846203250_1&xp=7&px=6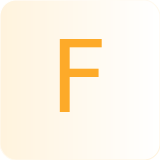 3 - 6 years
Not Disclosed
Job description
What You ll Contribute
Work as part of scrum team, for product development work for upcoming releases.
Understanding requirements, user stories, create manual test cases and execute those once functionality is ready for testing.
Produce and execute test plans that exercise all aspects of the product.
Work with developers to produce automated tests and maintain them on a go-forward basis.
Work with developers to triage defects to assist with speedy resolution.
Ensure ticketing system updated with testing progress and identified defects.
Communicate status as well as any issuesisks and escalate to Lead\Project Management in a timely fashion.
Automate test cases using Selenium and related frameworks.
Integrate test automation with Jenkins for nightly build execution.
Perform regression testing as required.
Participate in Sprint Planning, demo, DRB and team meetings.
Provide support as necessary for Product Support and Professional Services.
What We re Seeking
Bachelors Degree in Computer Science, Applications Systems Design, or other related Data Processing field of study.
Proficient in QA in a commercial software environment.
Experience with test automation tools.
Demonstrable experience of owning projects and tasks and taking responsibility for seeing them through to their conclusion.
Hands-On experience in maintaining UI/API automation framework/test suites.
Strong understanding of quality assurance best practices.
Proficiency in a scripting language such as Perl or linux shell scripting.
Proficiency in Programming languages such as Core Java, VB Scripting, Selenium Webdriver.
Proficiency in JavaScript, HTML DOM structure or CSS.
Knowledge of XML Parsing and XML related technologies.
Familiarity with Agile software development lifecycle and quality management.
Familiarity with ticketing systems experience e.g. JIRA.
Experience constructing and conducting tests using XML, SQL in a Linux environment.
Experience with any of tools, JIRA, QTEST Or Quality Center.
Familiarity in testing Big data applications that uses any of the following - Spark, Storm, Samza, Flink.

Our Offer to You
A culture and work environment strongly reflecting our core values: Act Like an Owner, Delight Our Customers and Earn the Respect of Others.
The opportunity to make a difference by leveraging your unique strengths.
Highly competitive compensation and rewards.
Flexible work options, opportunities to give back to your community, social events with colleagues and a comprehensive benefits program inclusive of progressive parental leave.
Industry TypeKPO, Research, Analytics
Functional AreaIT Software - Application Programming, Maintenance
Employment TypeFull Time, Permanent
Role CategoryProgramming & Design
Education
UG :Any Graduate in Any Specialization
PG :Post Graduation Not Required
Key Skills
Core JavaLinuxXMLProject managementShell scriptingDirectorJavascriptHTMLPerlSQL