Senior Manager-Technology Transfer/Process Engineering For API Pharma
Senior Manager-Technology Transfer/Process Engineering For API Pharma
Senior Manager-Technology Transfer/Process Engineering For API Pharma
Url to apply- https://www.naukri.com/job-listings-senior-manager-technology-transfer-process-engineering-for-api-pharma-harman-finochem-ltd-aurangabad-15-to-22-years-070121007795?src=jobsearchDesk&sid=16105661492499277_2&xp=7&px=11
Harman Finochem Ltd3.8(105 Reviews)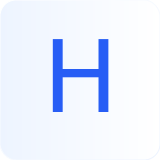 15 - 22 years
Not Disclosed
Job description
Tech Transfer/ Process engineering Department
Designation: Senior Manger
Education: BE/B.Tech (Chemical Engineer)
Experience: 15-22 Yrs.
Job location: Shendra- Aurangabad
Job Description:
To run cost improvement plan
To improve performance of solvent recovery plant
To bring in new technology
To improve safety in operation
To introduce PAT tools
To bring in and develop team for lab automation
To perform solubility and crystallization studies.
Plant automation
To implement lab to plant scale up
candidate should be strong in Process engineering/TT with understanding of process ,
Crystallization, equipment, Solvent recovery, Lean management .
Interested candidate can share their cv on anamika@harmanfinochem.com
With current CTC, expected CTC , notice period
Industry TypePharma, Biotech, Clinical Research
Functional AreaMedical, Healthcare, R&D, Pharmaceuticals, Biotechnology
Employment TypeFull Time, Permanent
Role CategoryR&D
Education
UG :B.Tech/B.E. in Chemical
PG :M.Tech in Chemical
Key Skills
Lean ManagementPilot PlantPAT toolProcess OptimizationTechnology TransferSolvent RecoveryAPI ManufacturingcrystalizationBatch Manufacturing