Senior Associate
Senior Associate
Senior Associate
URL to Apply- https://www.naukri.com/job-listings-senior-associate-pricewaterhouse-coopers-private-limited-bengaluru-bangalore-5-to-7-years-080121501667?src=jobsearchDesk&sid=16103865552009963_2&xp=18&px=6
Pricewaterhouse Coopers Private Limited3.6(1638 Reviews)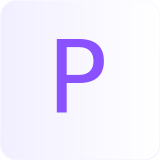 5 - 7 years
Not Disclosed
Job description
Job Description Summary
As a Senior Associate, you'll work as part of a team of problem solvers, helping to solve complex business issues from strategy to execution. PwC Professional skills and responsibilities for this management level include but are not limited to:
Use feedback and reflection to develop self awareness, personal strengths and address development areas.
Delegate to others to provide stretch opportunities and coach to help deliver results.
Develop new ideas and propose innovative solutions to problems.
Use a broad range of tools and techniques to extract insights from from current trends in business area.
Review your work and that of others for quality, accuracy and relevance.
Share relevant thought leadership.
Use straightforward communication, in a structured way, when influencing others.
Able to read situations and modify behavior to build quality, diverse relationships.
Uphold the firm's code of ethics and business conduct.
Minimum Degree Required: Bachelor s or master s degree in Computer Science/Communications or Law or related field from reputed Indian universities
Certification(s) Preferred: Certified Information Privacy Professional (CIPP), Certified Information Privacy Manager (CIPM), Certified Information Privacy Technologist (CIPT)
Required Experience:
5-7 years of industry experience in data privacy domain.
Knowledge of fundamentals of privacy and privacy principles
Development of a privacy assessment framework
Knowledge of US privacy landscape and other key privacy regulations, such as GDPR, CCPA, CPRA, LGPD
Privacy gap assessments and privacy maturity assessments
Privacy impact assessment PIA/DPIA)
Development of privacy policies and processes, such as, privacy notice, individual rights management, consent management, cookie policy
Knowledge and exposure to Privacy enhancing tools and technologies, such as OneTrust, BigID, Wirewheel, ServiceNow
Knowledge of and experience with cyber security (especially in the context of privacy) principles, controls, and standards (e.g., ISO 27001, NIST 800-53, NIST CSF etc.)
Required Communication, Presentations and General skills:
Excellent communication skills and executive presence that enable effective engagement with senior stakeholders
Excellent written skills, ability to interpret a security scenario document a summary
Demonstrates proven extensive abilities with leveraging creative thinking and problem-solving skills, individual initiative, and utilizing Office 365, MS Office (Word, Excel, Access, PowerPoint) and Google Docs.
Communicating in an organized and knowledgeable manner in written and verbal formats including delivering clear requests for information and communicating potential conflicts
Must communicate consistently and drive objectives, relying on fact-based decisions about risk that optimize the trade-off between risk mitigation and business performance.
Good presentation, project management, facilitation and delivery skills as well as strong analytical and problem-solving capabilities.
Develop/Implement automation solutions and capabilities that are clearly aligned to client business, technology and threat posture.
Industry TypeStrategy, Management Consulting Firms
Functional AreaIT Software - Application Programming, Maintenance
Employment TypeFull Time, Permanent
Role CategoryProgramming & Design
Education
UG :Any Graduate in Any Specialization
PG :Any Postgraduate in Any Specialization
Key Skills
Computer scienceAutomationLeadership developmentProject managementAnalyticalISO 27001data privacyProcess qualityMS Office Word