Manager, Competitive Intelligence Operations
Manager, Competitive Intelligence Operations
Manager, Competitive Intelligence Operations
url to apply- https://www.naukri.com/job-listings-manager-competitive-intelligence-operations-target-corporation-india-pvt-ltd-bengaluru-bangalore-7-to-10-years-190221007069?src=sortby&sid=16139011163456589_1&xp=4&px=1
Target Corporation India Pvt Ltd4.2(222 Reviews)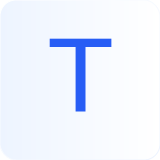 7 - 10 years
Not Disclosed
Job description
Primary Function
As a Manager, Competitive Intelligence Operations you will be responsible for managing the operations of gathering competitive intelligence. Targets competitive pricing program and pricing insights is dependent on timely, accurate, and efficient collection of the competitor data generated by this team. You will be a part of a world-class, Merchandising Capabilities team spanning our Bangalore and Minneapolis offices.
Principal Duties and Responsibilities
Operations
Responsible for leading operations on gathering and increasing competitive intelligence by identifying comparable matches (exact/similar) in the market for items in our assortment.
Ensure we have identified comparable matches in at least one of our competitive data sources for items to be able to actively price them.
Ensure quality in competitor data gathered by reviewing and analyzing data through regular audits of competitor matches and remediate issues before sending it downstream.
Use problem solving principles, strong critical thinking and partnership with product, pricing operations and insights teams to increase ROI on competitive data acquisition.
Responsible for achieving and influencing strategic KPIs by working with product and pricing operations teams, prioritizing work, and managing day-to-day operations.
Establish strong partnership with respective product teams in building capabilities that automates product matching and helps gather quality competitive intelligence from various sources
Leverage data and insights to troubleshoot operational and product roadblocks to improve pricing analysts experience on using competitive intelligence for making pricing decisions
Perform periodic competitive analysis to identify key competitors for price matching to ensure Target is accurately price positioned in the market
People Management
Responsible for leading, coaching and developing a team of 10 - 15 team members and contractors.
Align work, set priorities, and establish & track desired metrics to ensure business and team goals are met.
Develop team through on-the-job experiences, relevant feedback, visibility and recognition.
Coach team members to drive long-term retention and career growth.
Set clear priorities for team and keep them focused on the highest impact work.
Counsels team members where there are issues regarding performance.
Engage with CCM team to hire, onboard and manage contractor resources Culture, Communication & Training.
Drive positive, inclusive, engaged culture and best practices for all of Pricing & Promotions Center of Excellence in our Bangalore office.
Demonstrate sensitivity to cross-cultural nuances. Communicate effectively with team members and partners in various forums including town halls and skip level meets ,
Provide direction, support, and training opportunities for team members.
Reporting/Working Relationship
Reports to Director, Everyday Pricing Insights & Operations and Competitive Intelligence
Works closely with all disciplines of pricing team (VP, Sr/Directors, Managers, Analysts, Product Owners, Price Engineering), Item COE and TII Operational Excellence team
Job Requirements
Minimum Requirements
5-8 years of experience (MBA-retail/operations management)
2 years of merchandising or retail management
Demonstrated leadership and decision-making skills
Strong planning and organizational skills
Excellent analytical and problem solving skills Strategic Orientation Ability to sort through ambiguity
Strong interpersonal skills and ability to maximize relationships
Excellent communication skills
Technical skills should include advanced knowledge in MS Office & O365 (Excel, Word, PowerPoint, Forms, Flow, & SharePoint), basic knowledge in SQL (Select statements, joins etc.)
Desired Requirements
2 years people management experience
Prior retail/e-commerce experience
Prior experience in pricing related functions and working in a product team
Basic knowledge in SQL and Domo
6 Sigma experience (8 step problem solving & lean principles application)
RoleProject Lead
Industry TypeInternet, Ecommerce
Functional AreaIT Software - eCommerce, Internet Technologies
Employment TypeFull Time, Permanent
Role CategoryProgramming & Design
Education
UG :Any Graduate in Any Specialization
PG :MBA/PGDM in Other Management
Key Skills
Data AnalysisAdvanced ExcelOperations
People LeadershipCompetitive IntelligenceData ManagementLean Six SigmaPricing StrategySQL